Because we have an experienced, technically trained staff using proven procedures and proper instrumentation, we can offer a wide variety of services at industrial sites.
Among these activities, which are usually focused on process improvements, are services such as:
Bias testing, stockpile sampling, and as-fired sampling for coal-burning public utilities and industrial boilers.
Power plant audits with sampling and analysis of all kinds of fuels, such as lumber mill waste, agricultural wastes, tires, steer manure, coal mine refuse, sludges, etc., to determine and improve plant operating efficiency and minimize waste.
Emission testing with evaluation and development of different emission-control methods.
Evaluation of traditional coal preparation plants and new fuel enhancement plants by sampling and analysis, process modeling, and overall process flowsheet review.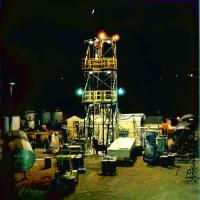 Service Applications
Related Capabilities