Hazen can characterize many different feedstocks for commercial processes.
Most of the electricity produced in the United States is generated by burning coal. Nearly one billion tons of coal are mined each year. Our Fuels Laboratory has provided characterization of western coals for both mine operators and utilities since the early 1970s. More recently, with the increase in cogeneration power plant construction, we have expanded our analytical capability to include other kinds of fuels such as agricultural, sawmill, and municipal wastes. In addition to the standard fuels testing listed below, Hazen is equipped to characterize process feeds and intermediates from a variety of sources and biochemical processes.
Hazen's Fuels Laboratory offers the following to our clients:
Proximate Analysis (moisture, volatile matter, fixed carbon and ash)
Ultimate Analysis (moisture, ash, sufur, carbon, hydrogen, nitrogen, and chlorine)
Heating Value (Btu)
Ash Fusion Temperatures, Oxidizing and Reducing Atmosphere
Ash Elemental Analysis (Si, Al, Ti, Fe, Ca, Mg, Na, K, P, S (as oxides))
Specific Gravity (true)
Water Content (Karl Fischer Titration)
Samples that are not received at minus 60 mesh will require preparation, which will incur additional labor charges.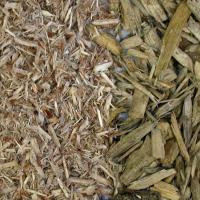 Service Applications
Related Capabilities