Standardized testing gives our clients confidence in the analytical results we produce.
The Hazen Analytical Laboratory holds certifications from various state regulatory agencies and from the US Environmental Protection Agency (EPA). We therefore participate in performance evaluation studies as a means of demonstrating competence in the areas of certification.
We maintain a large stock of standard reference materials from the National Institute of Standards and Testing (NIST), the Canada Centre for Mineral and Energy Technology (CANMET), the EPA, and other sources. These materials are used to monitor the accuracy and precision of analytical results.
Quality control programs are documented and available for client inspection.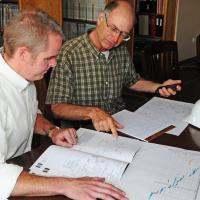 Service Applications
Related Capabilities