Providing process development services to the mineral, energy, environmental, chemical, or other industries has been a cornerstone Hazen's expertise throughout our history.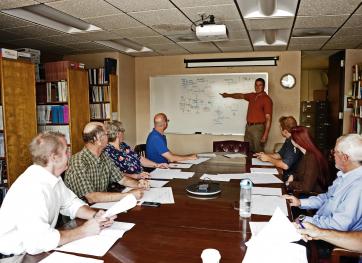 Process development reimagines a system design to prevent errors before the system is built. The work will produce modified process criteria that can be incorporated into the final flowsheet design.
Process development most often begins with a characterization of a potential process feed material. Then,  a conceptual flowsheet is drawn and capital and operating costs are assigned. Next, initial laboratory experiments are conducted, which focus on refining the core process reactor or reaction. From this point on, there is a cyclical process where the flowsheet is redrawn, process criteria are listed, a material balance is calculated, and costs are updated. Hazen's expertise ensures the development of operable flowsheets for profitable commercial plants, while staying within project development schedules. We specialize in facilitating effective and continuous communication between the flowsheet developers and the commercial business managers.
Contact us to discuss your process development needs.