Precious Metals/Fire Assaying
We have found fire assay to be the single most reliable method for determining mineral values for gold and silver.
Hazen's modern fire assay facility permits rapid turnaround time and a high rate of production.
Standard gravimetric finish, atomic absorption (AA), or inductively coupled plasma (ICP) analysis of fire assay doré beads are used as needed.
Platinum, palladium, and rhodium are also analyzed by fire assay using the gold inquart procedure and an ICP finish.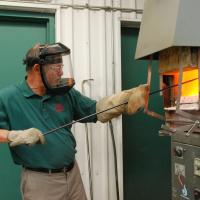 Service Applications
Related Capabilities